H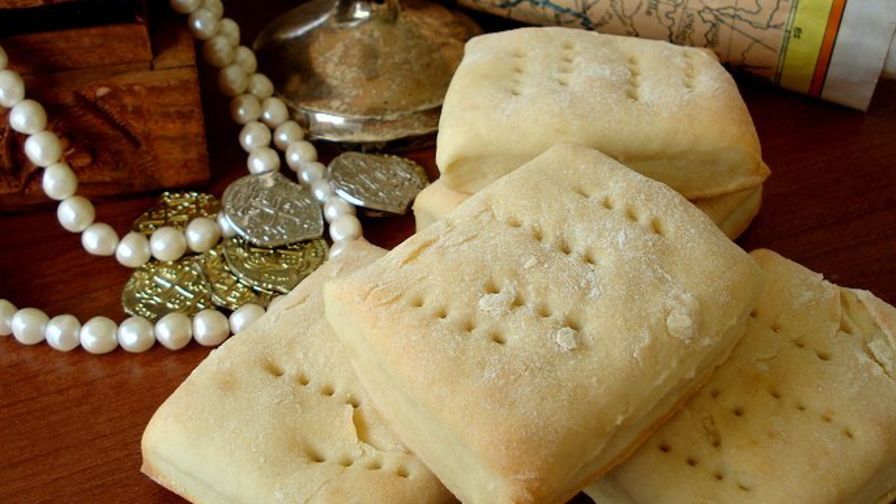 Hardtrak Recipe
Ingredients
1 1⁄2

cups milk

4

cups flour

4

tablespoons butter, softened

3

teaspoons brown sugar

1 1⁄2

teaspoons salt
Directions
Preheat oven to 400F and lightly grease a baking sheet.
Mix the ingredients into a dough and roll out to a thickness of about 1/2 inch.
Cut into squares.
Prick the squares all over in an even pattern with a fork or knife.
Place them on a lightly greased baking pan and bake 20 to 30 minutes, until golden brown.
"This is a VERY hard and long-keeping bread perfect as an side to hearty soups, chowders, and stews. Historically, it was part of soldiers' rations. Currently, it is an ideal way to include carbohydrates on hikes or camping."